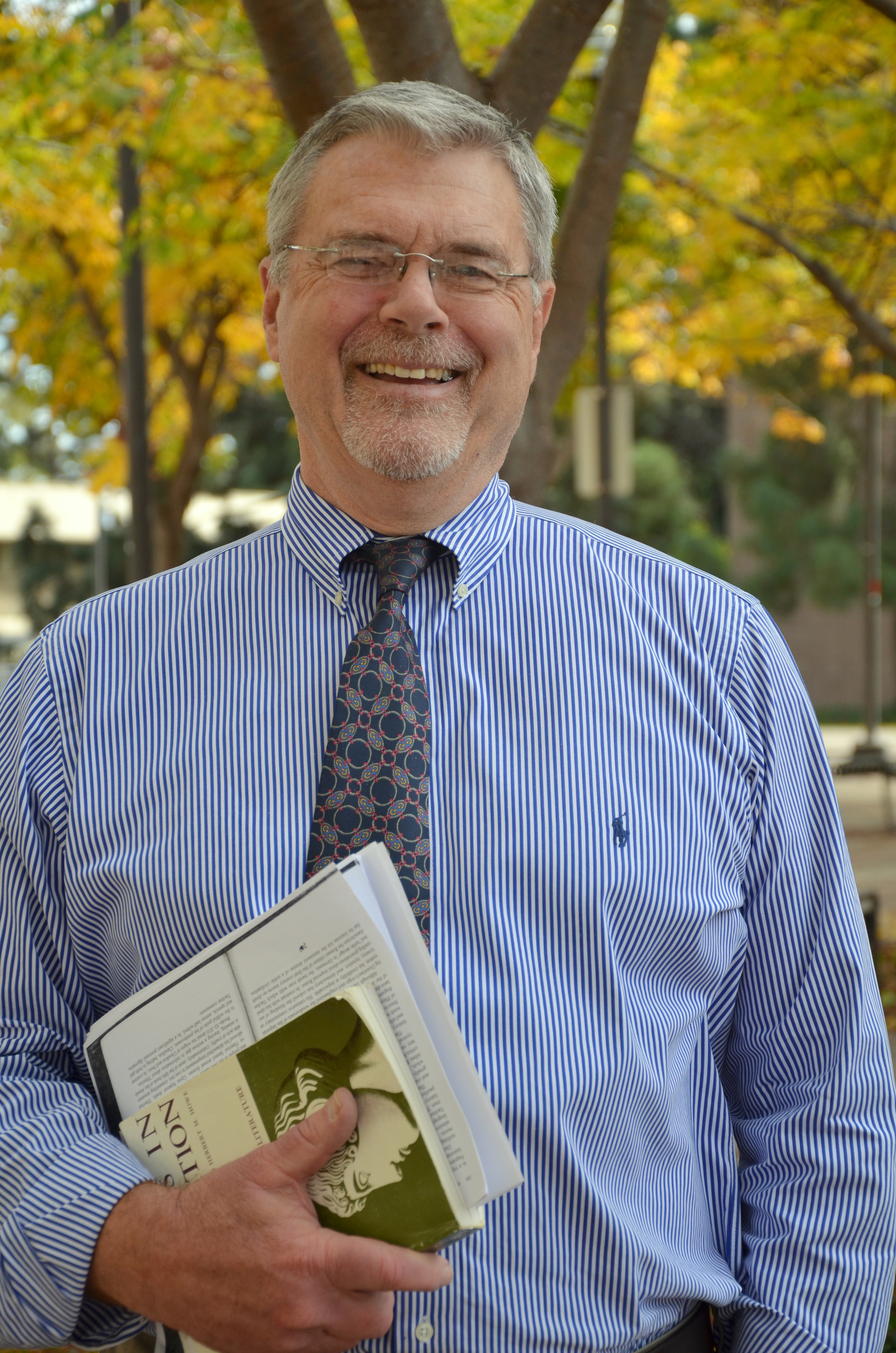 Senior Lecturer
Area:
Mycenaean Archaeology, Homeric Studies, 5th Century Athens
Office:
Zoom
Office Hours:
MW 7-8pm
Time Period: Spring 2023
Email:
Curriculum Vitae:
About:
Ralph Gallucci received his Ph.D. in Greek and Roman History from UCLA in 1986.  He held post-doctoral fellowships at UCLA's Clark Library and Yale's Beinecke Library and was the recipient of a Dudley Observatory Research Award in the History of Astronomy. Over the years, Ralph has taught a wide-range of courses in the classical humanities, languages, and ancient history at Loyola Marymount, Penn, UCA, and here.  In addition, he has mentored numerous undergraduate research projects and taught in the Honors Program. His research interests are primarily in the areas of Athenian democracy and Homeric studies, especially the interconnections of memory, legend, and history. His 1990 article with M. Chambers and P. Spanos on the three-barred sigma controversy has had important consequences for our understanding of the Athenian Empire and late 5th century Athenian politics. For 18 years Ralph was also Director of the Freshman Summer Start Program (FSSP), which brings to campus over 400 new students each summer to get a head start on their academic work. For his efforts on behalf of students, he has received the University's Margaret T. Getman Service to Students Award, the Academic Senate's Distinguished Teaching Award, and the American Philological Association's Award for Excellence in the Teaching of Classics.
Publications:
Works in Progress
Thucydides and the Myth of the Hoplite Oligarchy: Problems in late fifth century Athenian politics, ideology, and constitutional history (book)
Selected Publications
"Studies in Homeric Epic Tradition," Journal of Indo-European Studies Monograph Series, No. 32, 1999, pp. 165-182.
"Relations between Athens and its Fleet in 411/10 BC," Text and Tradition, Studies in Greek History and Historiography in Honor of Mortimer H. Chambers, R. Mellor & L. Tritle, edd., Claremont, California, 1999, pp. 170-184.
"Word-Order Transference between Latin and Greek: The Relative Position of the Accusative Direct Object and the Governing Verb in Cassius Dio and Other Greek and Roman Prose Authors," Harvard Studies in Classical Philology (lead author: B. Frischer), vol. 99, 1999, pp. 359-390.
"The Trojan Horse and War Machines," Omnibus 32 (1996) 23-25.
"Augustus and the Succession," From Augustus to Nero: The First Dynasty of Imperial Rome, Ronald Mellor, ed., East Lansing, 1990, pp. 58-60.
"Athens' Alliance with Egesta in the Year of Antiphon," (with M. Chambers and P. Spanos) Zeitschrift Fuer Papyrologie und Epigraphik 83 (1990) 38-63.