Dec
5
Thu
R. Mazza & A. Uhlig – "Ancient Archives and Public History"
Dec 5 @ 5:00 pm – 6:30 pm
The 2019 Tipton Lecture in Religious Studies will comprise a mini-colloquium featuring Roberta 
Mazza
(U. of Manchester, Tipton Professor) and Anna Uhlig (Classics, UC Davis).
It will be held at the SB Mission Archive Library.
From the poetry of Sappho to the New Testament, texts written on papyrus have been preserved for millennia by arid conditions in Egypt, excavated, and collected in archives. This timely colloquium examines the legal and ethical problems surrounding these papyrological archives. Roberta 
Mazza
 will tell the story of how ancient papyri of unknown provenance were acquired by the Museum of the Bible and are now at the center of a scandal and police investigation. Anna Uhlig will discuss how Egyptian mummies have been destroyed in the quest to "recover" ancient texts and how we can use the Tebtunis archive at UC Berkeley to honor the "missing mummies" lost to us in the name of scholarship.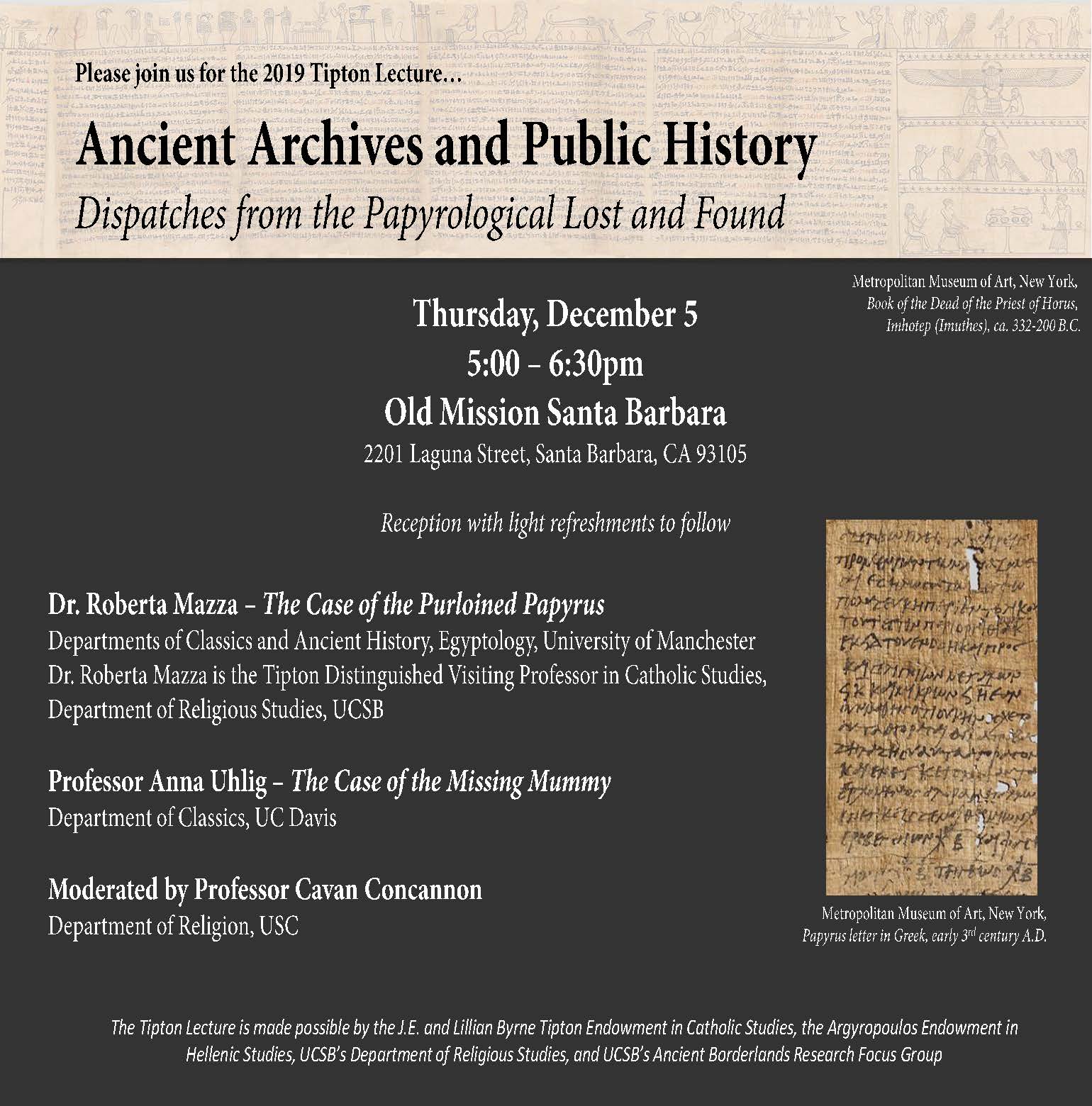 Dec
9
Mon
Dr. Christopher Whitton (Cambridge University) "Ghosting Tacitus: Pliny and the Histories".
Dec 9 @ 2:30 pm – 3:45 pm
IHC Research Seminar Room, 6056 HSSB
"Pliny the Younger famously writes to and about his contemporary Tacitus in his Epistles. He even mentions the Histories as work in progress. This paper argues that Pliny's engagement with the Histories goes much further, extending to large-scale imitation across a series of letters, and asks what this tells us about Pliny, about Trajanic culture, and about intertextuality in Latin prose."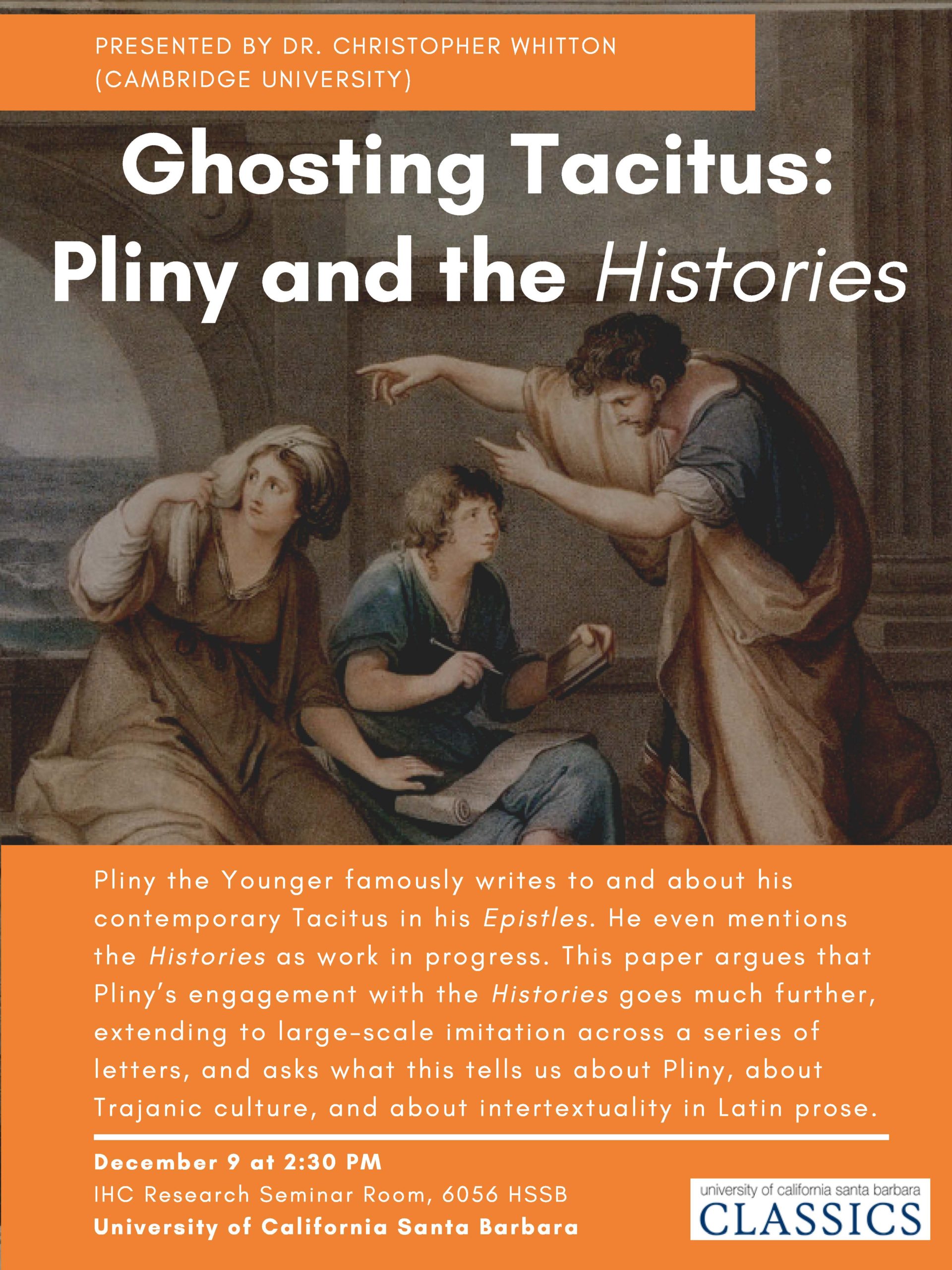 Prof. Michael Squire (King's College London) "Reading Roman Portraiture with Optatian"
Dec 9 @ 4:00 pm – 5:15 pm
IHC Research Seminar Room, 6056 HSSB
This seminar explores the theme of 'reading' Roman portraiture'. But it does so with a view to one of antiquity's greatest – and most overlooked – 'picture-poets', active in the first decades of the fourth century AD: Publilius Optatianus Porfyrius. We'll be focusing on just one of Optatian's poems – a gridded poem of letters that promises to depict the literal portrait of Constantine within its literary verses.